Important Summer Information
WELCOME TROY EMMONS TO MLA 
AND HOLLAND MICHIGAN!!!!
MLA Online Entry Deadlines
West Michigan Classic: Monday, July 1st by Midnight
MLA Green Entry Deadlines
MLA Green Dual @ Zeeland: Tuesday, June 11th by Close of Business
Zeeland Summer Classic: Friday, June 21st by Close of baby ear thermometer Business
(MLA Green ONLY)
 $3 Per Event, 4 Events MAX
Pay at HCAC front Desk
Make Checks out to Holland Aquatic Center
World's Largest Swim Lesson
Attention: MLA Green Team
You are invited to attend the World's Largest Swim Lesson on 
Tuesday, June 18th at 11:00am at Holland Community Aquatic Center! 
MLA Green Team participants  are invited to attend this event FREE of charge, 
however, pre-registration is required at the front desk of HCAC.
Check in time is 10:30am-10:50am.
MLA Team Picnic/Potluck
 This season MLA booster board will be organizing a team picnic/potluck after the meet June 20, 
either outside or in the multi-purpose room depending on the weather. 
Parents will bring food items as follows:

MLA: provides hot dogs, hamburgers, iced tea, lemonade, condiments, paper goods
8 & Under: chips 1 bag
9-12: salad (fruit, pasta, vegetable) to serve 12
13 & Up: desserts to serve 24
MLA Swim Clinic
 Monday's and Wednesday's June 10th-June 26th 10:45am-11:30am
Space is limited, sign up at the HCAC front desk!
Member: $45  Resident: $55  Non-Resident: $65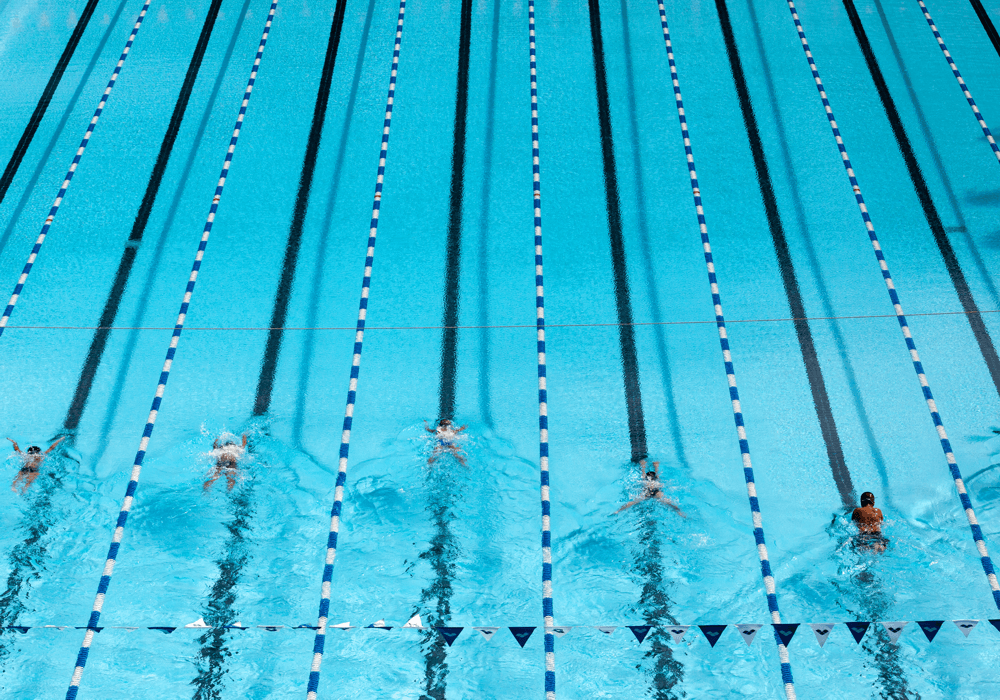 Summer 2013 Diving Clinics
Diving questions? Email Coach Andrew DeVries – atdvr@gmail.com
 If you have any questions about placement or practice time conflicts, please don't hesitate to email me.
Max 10 athletes per group, minimum 3 per group
Pricing/Group Info
High School/Middle School: Member: $65        Resident: $85          Non-Resident: $105
The HS/MS group is for divers that have competed on a high school or middle school team.
Intermediate: Member: $55    Resident: $75    Non-Resident: $95
Intermediate divers should have some previous diving or gymnastics experience.
They should be able to perform a front flip and/or a back line-up.
Beginner: Member: $45    Resident: $55    Non-Resident: $65
The Beginner group is designed for those with little to no previous diving experience.
Session 2: June 10 – June 28 (Monday – Friday)
Beginner 8:30-9:30am
Intermediate 9:30-11am
HS/MS 11am-1pm
Session 2 Practice Changes: Tuesday 6/11, Thursday 6/13, and Tuesday 6/18
HS/MS 1-3 pm
Intermediate 3-4:30 pm
Beginner 4:30-5:30 pm
Session 3: July 8 – August 2 (Monday – Friday)
Beginner 8:30-9:30am
Intermediate 9:30-11am
HS/MS 11am-1pm
Not sure if diving is for you? Test the waters with our new "Try Diving" workshops!
This hour-long class serves as an introduction to the sport of diving.
Participants must be able to swim 25 yards and tread water for 1 minute. Ages 6 and up are welcome!
Max 10 athletes per group, minimum 3 per group
Member: $5    Resident: $10       Non-Resident: $15
Saturday, June 29th:
10-11am
11am-12pm Tentative
     The Starting Block
Parents, take a look at the information postings on 'The Starting Block'
The First Ingredient in Success….Learning to Deal with Failure
Information on Energy Drinks/Sports Drinks
Information on led color flashlight q250
'FAQs for Parents Training & Workout'
'How to Be a Winning Parent'
'How to Attend a Swim Meet'